Everyone wants to live a long and healthy life and everyone knows that one must treat the body well in order to do so. Recent studies suggest that telomeres play an important role in determining a person's lifespan. Telomeres are protein structures, or "caps", found at the ends of chromosomes that prevent the excessive wear and tear of DNA. Telomeres are also needed to assure that DNA is being properly replicated after each cell division.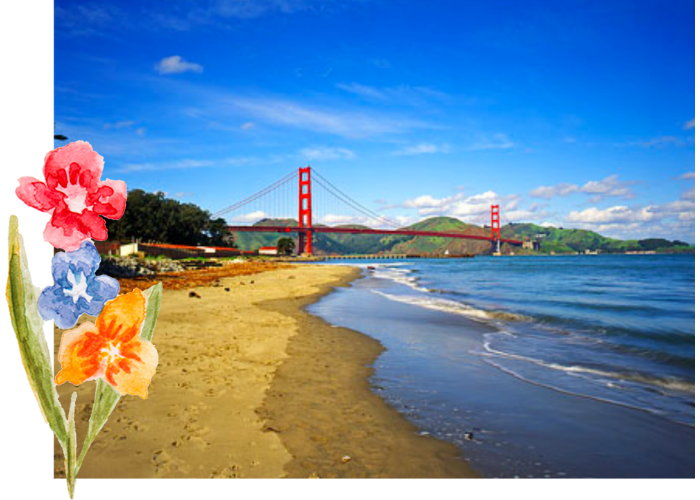 Golden Gate National Recreation Area is a great place to take a walk near the beach and features a view of the Golden Gate Bridge.
Picture by Destination 360
Scientists believe that aging is caused by the gradual shortening of telomeres and that chronic stress can accelerate the process of shortening one's lifespan. Due to stressors such as generational trauma and institutionalized racism, minority groups in America tend to have shorter than expected telomeres. The PAMANA Project focuses specifically on transitional-age Pilipinx individuals and how green spaces can help to slow the rate of telomere degradation. The goal is not to just help improve the health of participants during the study but for them to continue interacting with nature after the project ends, thus living healthier lifestyles. The PAMANA Project hopes to achieve this by reconnecting Pilipinx to their pre-colonial, ancestral roots by combining the exploration of local nature sites with ancient Pilipino culture. Forming a cultural connection to nature can lead to more comfortability in green spaces, increasing outdoor activity.
The PAMANA study will focus on two main groups: an experimental group that participates in Pilipinx culture in all activities, and a control group that still has participants interacting with nature but without the ambient signaling of pre-colonial Pilipinx traditions. Each group will have 10-20 participants who, from May 2021 to October 2021, will be consistently active in nature. Telomere length will be monitored at the beginning and the end of the study through voluntarily-offered saliva donations.
Phase 1
Before both groups begin to participate in nature, saliva samples will be taken to examine telomere length. For five months the intervention group will participate in Pilipinx dances, martial arts, pre-colonial themed walks, and other traditional activities. The control group, on the other hand, will go on non-cultural walks and hikes. During participation, a novel mental health survey will be conducted to measure participant's self-reported mental health.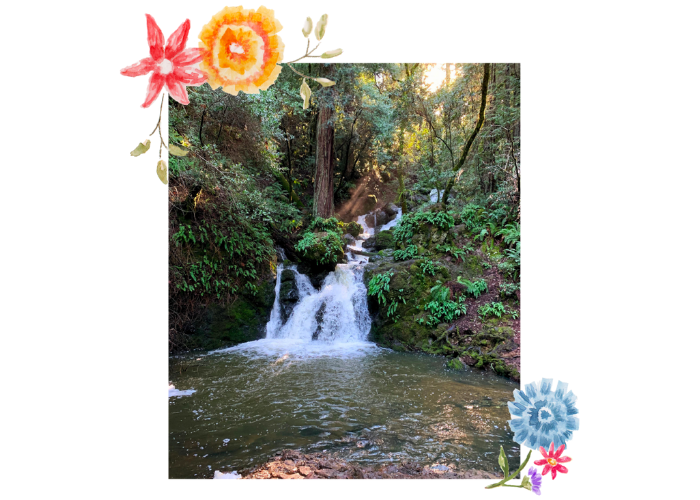 The Cataract Trail offers a rewarding hike to the waterfall.
Picture by tbaxterstockman
Phase 2
Both the intervention and control group will be surveyed once again this time they will be asked how likely they are to participate in nature during their own time and outside of this project. The last saliva samples will be taken and telomere lengths will yet again be examined to determine the impact nature has on health.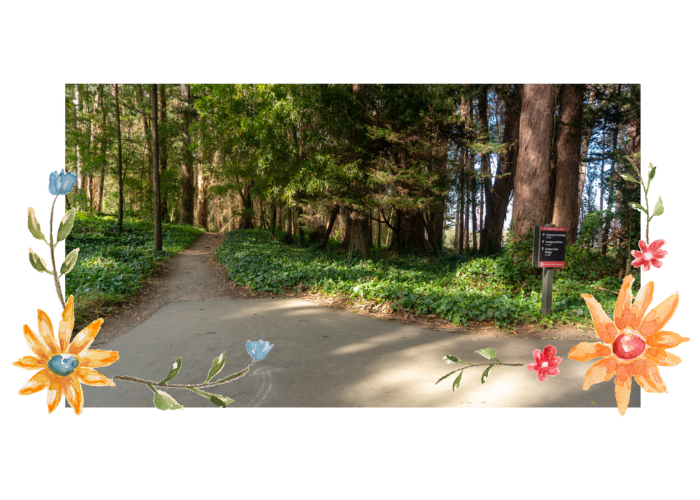 Presidio Loop is a 5.8-mile hiking trail found south of the Golden Gate Bridge.
Picture by Modern Hiker
About the PAMANA Project
Researchers from the SF State Health Equity Research (HER) Lab are looking for adult volunteers to participate in a research study focusing on the Pilipinx community and nature! With this study, we hope to provide evidence of healing in nature for Pilipinx in the Bay Area.
Participants will receive up to $60 in gift cards.
Eligibility
Participants who are 18+ years old
Participants who self-identify as Pilipinx/a/o
Participants who are able to engage in light to moderate physical activity for up to 3 hours
What is involved in this study?
Completion of a consent form
Various physical activities in. nature
Provide saliva samples (cheek swabs)
Completion of a novel Pilipinx Mental Health Survey
Questions?
Contact Alyssa Gimenez at (415) 617-9310 or reclaimingnatureproject@gmail.com
We are excited to collaborate with the following agencies, including Pilipinx organizations, in the Bay Area: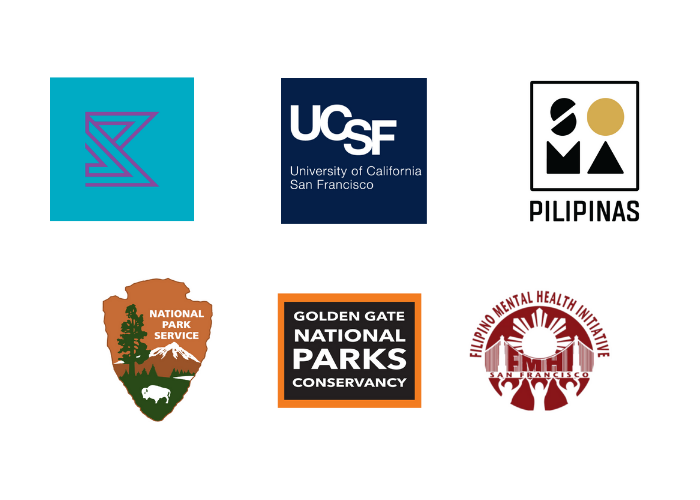 Proyektong PAMANA Timeline
May 29th & 30th
No theme/ focus on debriefing
May 29

Experimental group: PPT debrief on project goals, expectations, basic timeline, etc.

May 30

Comparison group: PPT debrief on project goals, expectations, basic timeline, etc.
June 5th & 19th / 12th & 26th
Theme: Introduction to the decolonization mindset
June 5 & 19

Kapwa Gardens (1-2 hour exercise)
Mt. Davidson Hiking trail (1 mile)

June 12 & 26

Mt. Sutro to Twin Peaks Loop (2 miles)
Batteries to Bluffs Trail (2 miles)
July 3rd & 17th / 10th & 24th
Theme: From pre-colonization to the modern day
July 3 & 17

Ecology Trail and Lovers' Lane Loop (2 miles)
Golden Gate National Recreation Area - Mori Point Loop Trail (2.5 miles)

July 10 & 24

Golden Gate National Recreation Area - Homestead Open Space Big Loop (2.3 miles)
Bay Area Ridge Trail - SF Presidio (2.6 miles)
August 7th & 14th / July 31st & August 21st
Theme: Traditional healing practices
August 7 & 14

Kapwa Gardens (1-2 hour exercise) or Ecohology Trail and Lovers' Lane Loop (2 miles)
Presidio Promenade Trail to Crissy Field (3.1 miles)

July 31 & August 21

Ecology Trail and Lovers' Lane Loop (2 miles)
Bay Area Ridge Trail - SF Presidio (2.6 miles)
September 4th & 8th / August 28th & September 11th
Theme: Mental health implications of colonial mentality and how to overcome it
September 4 & 8

Bay Area Ridge Trail - SF Presidio (2.6 miles)
Land's End Lookout - Land's End Trail (3.4 miles)

August 28 & September 11

Golden Gate National Recreation Area - Mori Point Loop Trail (2.5 miles)
Golden Gate Park - Bay to Breakers Course Trail (3 miles)
October 2nd & 16th / September 25th & October 9th
Theme: Kapwa
October 2 & 16

SoMa Pilipinas EthnoTour (2 hours)
Final PPT (?) debrief

September 25 & October 9

Presidio Loop Trail (3 miles)
Final PPT (?) debrief