Although nature is an ancestral healing place for many communities, these spaces can be unwelcoming, unsafe, or triggering for people of color. By collaborating with community members, our research team hopes to help reclaim natural spaces and mitigate growing health disparities. Join our study now as a participant or as an advisory member.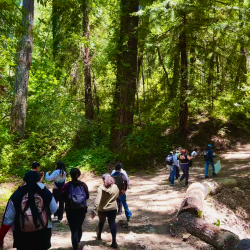 From Hood to Woods: Participate in the Study
Join San Francisco State University in a community-engaged research project to reclaim nature in the Bay Area. Eligibility requirements are: you must be aged 18-26 years old, self-identify as Latinx, Black, African American, and/or Filipinx, and available on weekends. Find the eligibility form on this page below.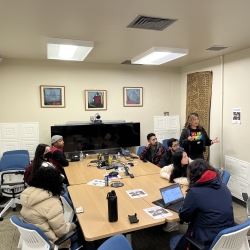 Join the Reclaiming Nature Community Advisory Team
This summer, we are starting our program, Reclaiming Nature project, which aims at reclaiming our indigenous connections to nature to heal in the era of COVID and Racism. We hope to recruit community organizations to partner with to increase access to green spaces and take our communities to the pristine Redwoods outdoors. We are working with an Advisory Team of young adults, and we have partnered with Roadmap To Peace and Save the Redwoods League to help with these efforts.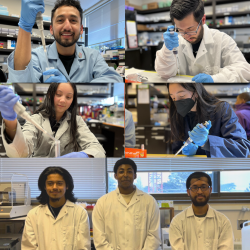 Join Our Outreach Team
Join our outreach team for a community-engaged research project experience.